Sagamore Hills & Oak Grove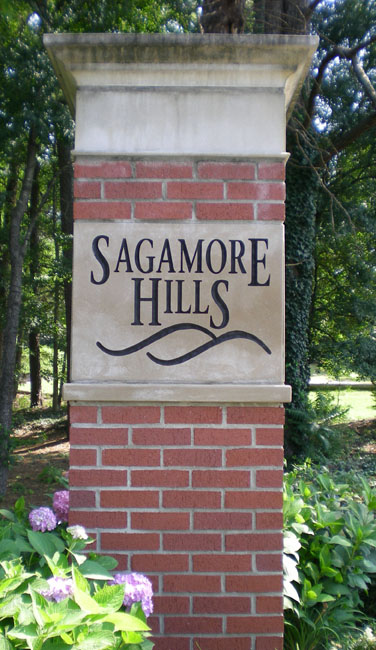 Sagamore Hills and Oak Grove are beautiful neighborhoods in the bustling city of Atlanta, Georgia. With many homes that were built in the 1990's, this area is full of a variety of residents, from established residents who have lived in their homes since they were built, to new families that have decided to call Atlanta home. Here is some more information on this unique and beautiful area of Atlanta.
Oak Grove History
Oak Grove is known for the upper class households that call this neighborhood home. Residents are commonly highly educated, with advanced degrees in a variety of fields. Their professions range from business owners, executives, government jobs, sales associates and even people in the service industry. But no matter their given career, the families are friendly and put a real emphasis on the important of their neighbors in this area.
Oak Grove is a short drive from Atlanta, making it a viable option for those that live in the city to call the suburban housing division their home and commute on a daily basis. However, even thought its located near one of the biggest cities in America, Oak Grove has its own small-town feel, with locally owned restaurants, businesses and more. Some of the top restaurants include Fellini's Pizza, Napoleon's, Parkway Café, Taqueira El Vecina and Bahel. You can also find major chains like Subway and McDonalds. There are also many markets including the Oak Grove Market, Everbest Market, and Food Universe IGA; as well as big-box stores like Sam's Club and Publix. No matter what you need while in Oak Grove, you can find it within a reasonable distance, and you won't have to fight the busy city crowds.
Local Attractions
There are also quite a few attractions in Oak Grove that are perfect for the entire family. Mary Scott Nature Park is a great place to go for a Saturday picnic to enjoy the beautiful weather that Atlanta offers. Echo Lake is also nearby, as is Doreen Lake and Simmons Lake. All of these lakes are perfect for fishing, small boating, or even just putting your feet in the sand. There are many more natural attractions Oak Grove, which adds plenty of natural preserve, to the wild city life of Atlanta.
Education
If you have children, Oak Grove is a wonderful place to send them to school. Oak Grove Elementary, Sagamore Elementary and Briarlake Elemntary all feed into Lakeside High School. There is also the private Arbor Montessori primary school and St. Pius X Catholic High School. Just outside of Oak Grove are other educational choices, if they seem to be more desirable for you. However, the options in the neighborhood are abundant and offer great educational opportunities for your children.
Real Estate Information
Homes in Oak Grove typically start in the high $300's and some can go upwards in excess of one million dollars. Oak Grove prides itself in being a wonderful place to call home and wants the best neighbors calling Oak Grove home. Therefore, the prices are higher than the rest of Georgia, but this has resulted in lower crime rates and lower vacancy rates as well.
Overall, Oak Grove is a wonderful place to call home. They offer great opportunities for the entire family to live and have fun. Consider making Oak Grove home for you and your family as well.