DUNWOODY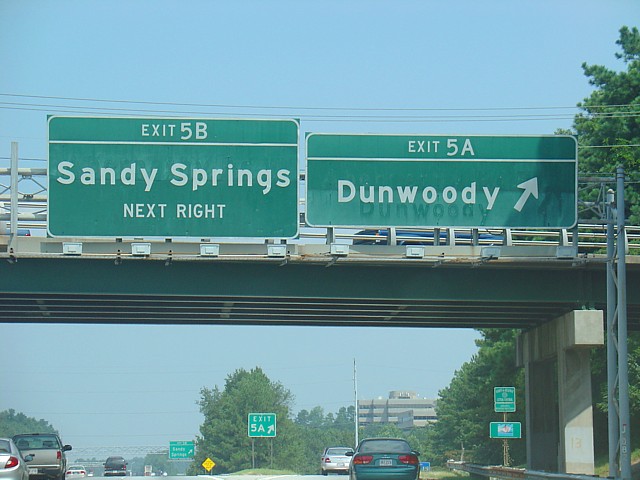 Dunwoody is a northern suburb of Atlanta located in DeKalb county. It was incorporated as a city in late 2008. Dunwoody is bound by Fulton county on the north and west, Interstate 285 on the south, Peachtree Industrial Boulevard on the southeast and Gwinnett county on the northeast. The city houses headquarters for many companies including the Atlanta Journal Constitution, Macy's, Walmart, Intercontinental Hotels Group and Porsche. Residences in Dunwoody are noted for their distinctive Colonial Williamsburg style architecture. Public transportation is served by the Dunwoody Transit Station and two major highways, GA 400 and I-285, intersect here.
Dunwoody is home to several well-known neighborhoods and districts. Dunwoody Village, where the historic farmhouse is located, is the heart of the community while Perimeter Center is the area surrounding the largest mall in Dunwoody – Perimeter Mall. Georgetown, neighboring Chamblee city, is one of the most walkable areas in Dunwoody, offering its own retail district and several single-family residential sub-divisions. Williamsburg is another commercial district in Dunwoody, closer to Sandy Springs, featuring several smaller shopping centers and myriad dining choices. Other neighborhoods include Winters Chapel, closer to Peachtree Corners, and the Tilly Mill area, connecting Dunwoody to Peachtree Industrial and Doraville. Summers in Dunwoody include annual festivals like Lemonade Days in April, Dunwoody Art Festival in May and the Dunwoody Restaurant Week in June. For children, the 4th of July parade, butterfly festival organized by the Dunwoody Nature Center in August and the holiday lights in November are other community attractions.
Search for homes for sale in Dunwoody now.
SCHOOLS IN DUNWOODY
Austin Elementary School
Chesnut Charter Elementary School
Kingsley Elementary School
Vanderlyn Elementary School
Dunwoody Elementary School
Peachtree Charter Middle School
Dunwoody High School
Colleges and universities include Georgia Perimeter College (Dunwoody Campus), American InterContinental University (AIU Dunwoody) and Troy University's Atlanta site.
RECOMMENDED RESTAURANTS
Bringing European style Bistro dining to the neighborhood is Café Intermezzo, Dunwoody's go-to place for beverages of all nature (they have a thorough beverage book, not just a menu) and desserts that will make you drool. 4505 Ashford Dunwoody Rd, Dunwoody GA 30346.
Wine aficionados will not have to venture too far out. D'Vine Wine Bar and Shop has wine connoisseurs covered with more than 500 wines in-house and retail, plus a gourmet market attached. 5486 Chamblee Dunwoody Road Suite 15, Atlanta GA 30338.
For a little bit of everything else, visit Marlow's Tavern. Serving up everything from snacks and salads to burgers and sandwiches, comfort food cravings are satisfied at this neighborhood spot. 1317 Dunwoody Village Pkwy Suite 102, Dunwoody GA 30338.
Photo: urbanbohemian.com