About Us
The Anderson Group
Buying or selling real estate in Atlanta, Georgia can be challenging, but The Anderson Group makes buying and/or selling Atlanta real estate a smooth process. The Anderson Group is pleased to serve the entire Atlanta metro area and has years of experience brokering real estate transactions in Buckhead, Downtown, Midtown, Decatur, Dunwoody, Alpharetta, Roswell, Sandy Springs, Smyrna and Vinings. Our team has insight and market knowledge that far surpasses other agencies and our track record proves it.
With our marketing expertise and in-depth knowledge of some of the city's most coveted communities, we ensure the process is as seamless and worry-free as possible.
To learn more or chat about what we can do for you, contact us by email (email hidden; JavaScript is required) or phone (404-277-9581) today!
Mary Ann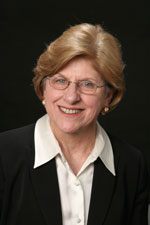 Mary Ann is the founder and lead agent for The Anderson Group, a team of Real Estate professionals who focus on properties in the metro Atlanta area. With more than 25 years of Real Estate sales experience, Mary Ann is able to quickly assess the needs of her clients and then to formulate an effective action plan.
As one who develops, and maintains, relationships based on trust and sincerity, Mary Ann remains available long after the sale, or purchase, of a home. This accounts for the 90% referral rate she currently enjoys.and the enormous level of satisfaction her clients experience.
Using all of the techniques that traditional marketing, and now Internet marketing, make available, The Anderson Group led by Mary Ann, is in the best possible position to help clients achieve their Real Estate objectives.
Mary Ann's contact information
Office – 404-531-5700
Cell – 404-281-2118
FAX (office) – 404-531-5708
FAX (home) – 770-512-8737
Email – email hidden; JavaScript is required
---
Tom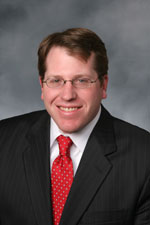 Tom, a resident of Atlanta for over 26 years, specializes in helping clients sell or buy property in Atlanta's flourishing in-town market. With more than six (6) years sales experience as a National Account Manager (BellSouth and AT&T), Tom has extensive experience putting complex deals together; and then providing award winning support and service for all of his clients.
As a principal of The Anderson Group, Tom actively works with both Buyers and Sellers and he has a thorough understanding of what is important to both in a Real Estate transaction. Tom is a graduate of Xavier University in Cincinnati, Ohio and is currently working on his MBA in Real Estate at Georgia State University.
Tom's contact information
Office – 404-531-5700
Cell – 404-277-9581
FAX – 404-531- 5708
Email – email hidden; JavaScript is required
---
Tom (Sr.)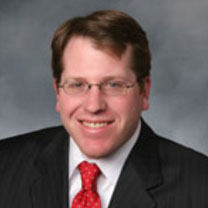 As a member of the original team that evolved into The Anderson Group, Tom Sr., provides marketing and sales support for this dynamic Real Estate sales team. Prior to his current role, Tom was an active REALTOR representing both sellers and Buyers.
Having Tom focus on marketing and sales support issues allows The Anderson Group to stay current with technological innovations that impact the sale or purchase of a property. Using direct marketing techniques he developed while in technology based corporate positions, Tom is able to keep the services of The Anderson Group at the forefront of the Atlanta Real Estate market.
Tom's contact information
Office/Cell – 404-580-8748
FAX – 770-512-8737
Email – email hidden; JavaScript is required